A dreamy atmosphere filled with wonder pervades every artwork which tells about places, customs and flavours. The dialectal titles express the power of the vernacular.
-IL MERCANTE IN FIERA CATANZARESE-
luca viapiana
Works and Texts


TESSILARREDO SRL
Production and Distribution


THE PROJECT

"Il Mercante in Fiera Catanzarese" origins from a traditional Italian card game called Il Mercante in Fiera (The Merchant's Fair), which was transformed into a graphic work by the artist Luca Viapiana.
Luca Viapiana affords original city glimpses that come to life in his illustrated playing cards with expressive strenght, character and substance.
The artwork consists in 40 illustrated playing cards and offers a sensorial and emotional trip through places, people and the essence of Catanzaro. Strong signs and vivid colours blend and balance together.
The playing card box is produced and distributed worldwide by Tessilarredo Srl (Catanzaro) and realised by the world leading cards-and-games company Dal Negro (Treviso). Local design combines with marketing into an osmotic interflow where the Artwork is to the Card Game as the Spectator to their City.
PLAYING CARD BOX AND MAXI CARDS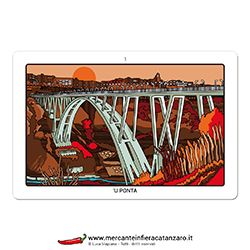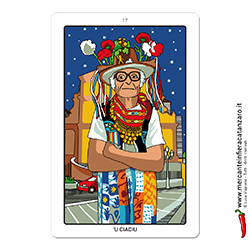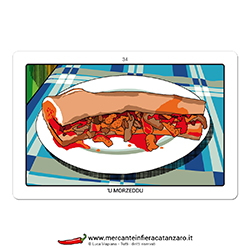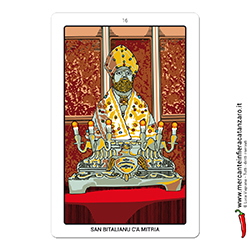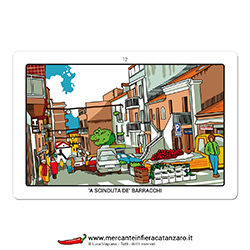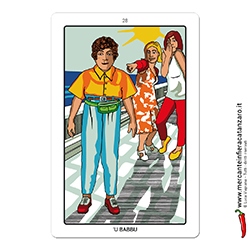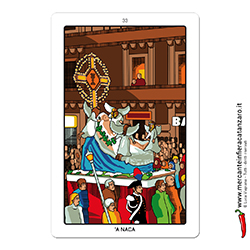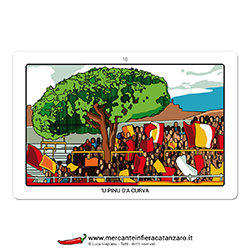 Each playing card is an artwork per se but is also available in a limited series of Maxi Card Artist's Multiple that bear the serial number, certification and signature of Luca Viapiana. The Maxi Cards are high-quality printed on high-density polymeric material and measure 66x100 cm. Each playing card is realised in a limited edition of 40 certified Artist's Multiple.
The exclusive function of an artist's multiple is to communicate a personal image to a socially and culturally heterogeneous public. Therefore, the artist's multiple - produced in a limited or unlimited series of perfectly identical works - is never the copy of an original since the original does not exist. To fully respect the idea of artist's multiple, the artistic copy has to be the physical expression of a complete project, a visual idea to be cared about and shared with the public. That idea is called Catanzaro and shines brightly through every colour, face and gust of wind.
Presented at the last edition of Catanzaro Design Week 2017 OUTLINE BY LUCA VIAPIANA introduces the public to the interior design world combining art and industry, technical excellence of Cosfer's (a leading company in their field) security door and the artistic genius of Luca Viapiana.
Together they offer a unique artwork that goes beyond its function, a door that represents the archetype of the imaginative city designed by the artist: a unique and certified piece of art, the sense of security through identity and belonging.
An osmotic interflow where the Artwork is to the Card Game as the Spectator to their City.
CUSTOMIZE YOUR DOOR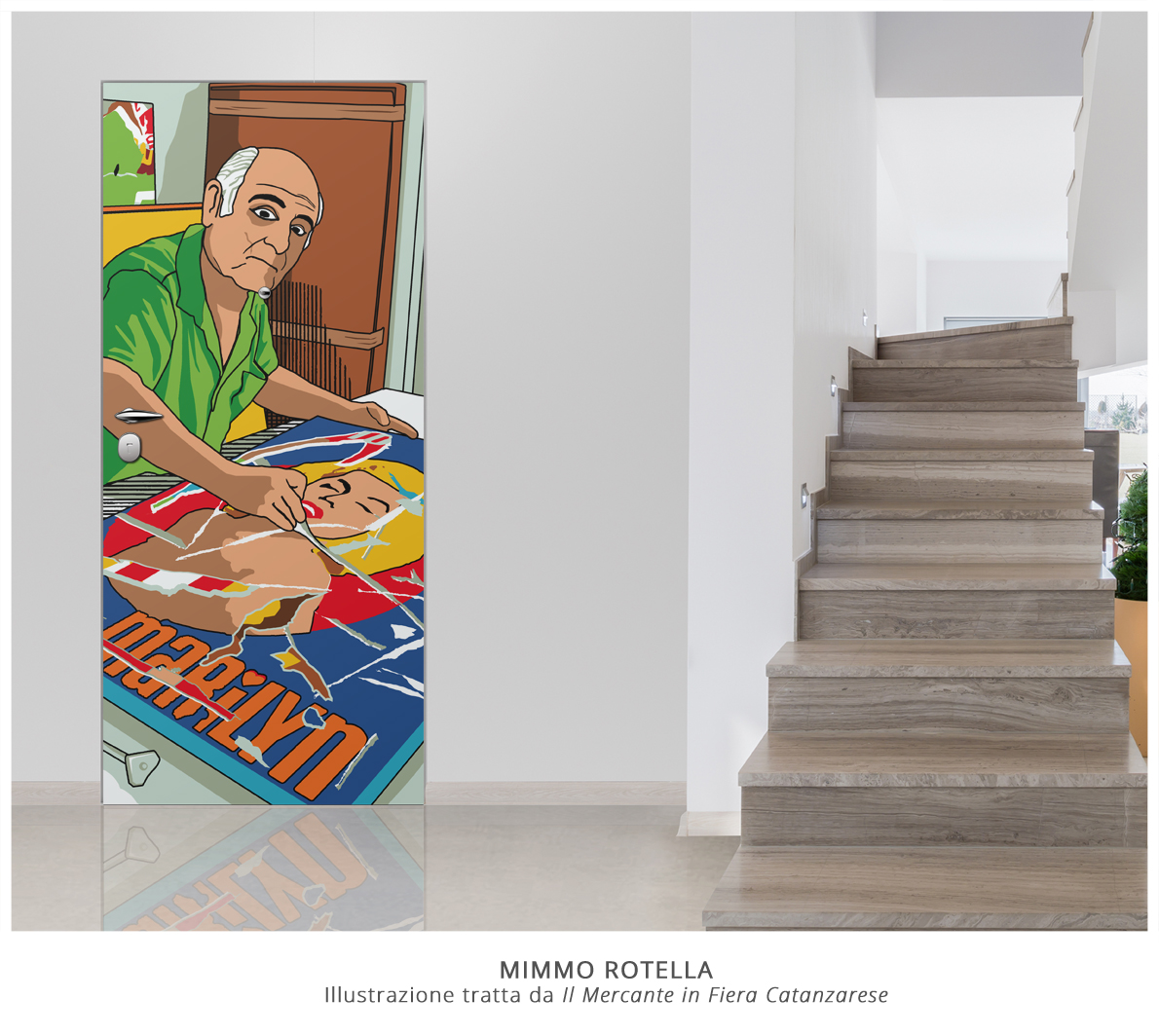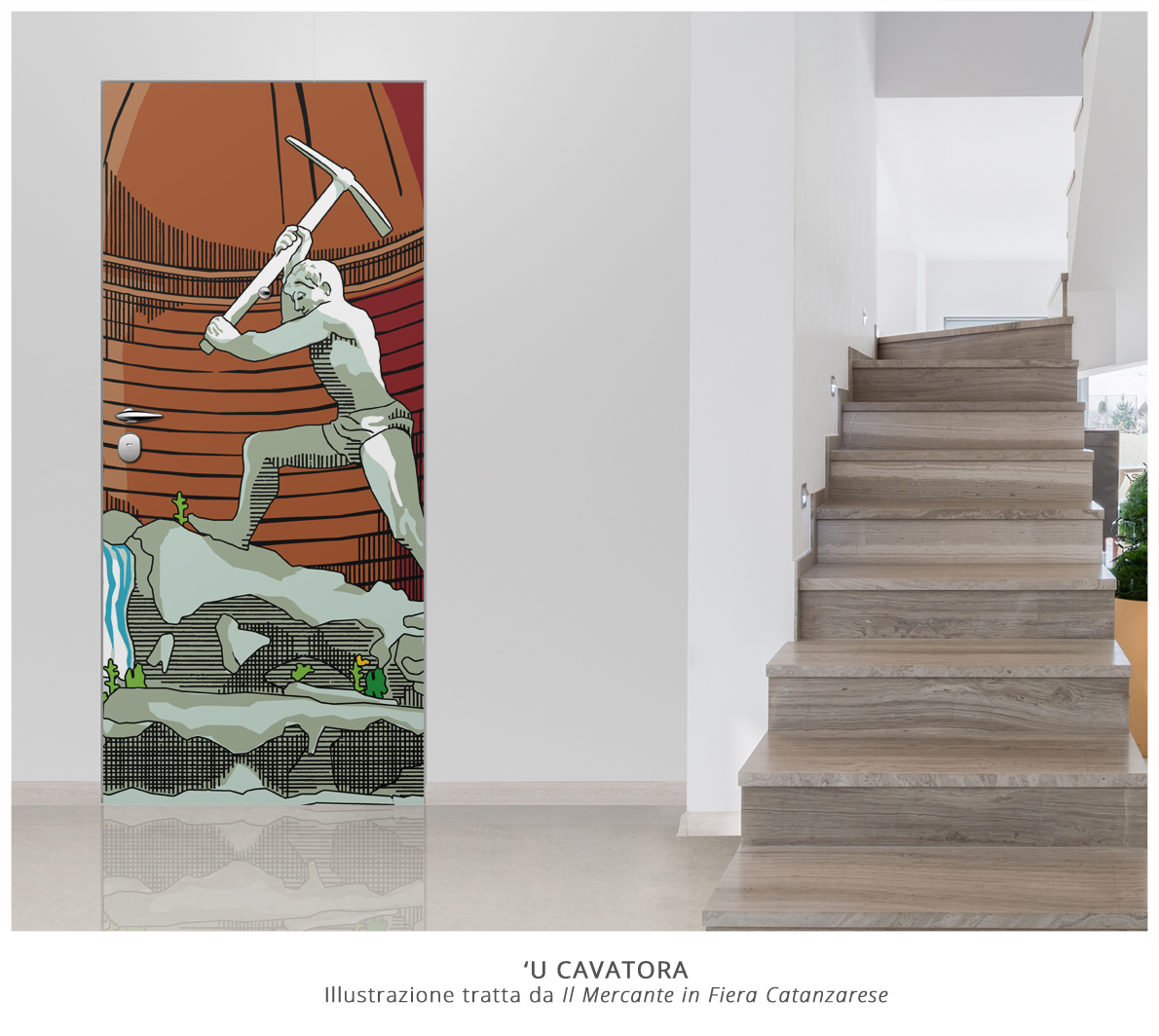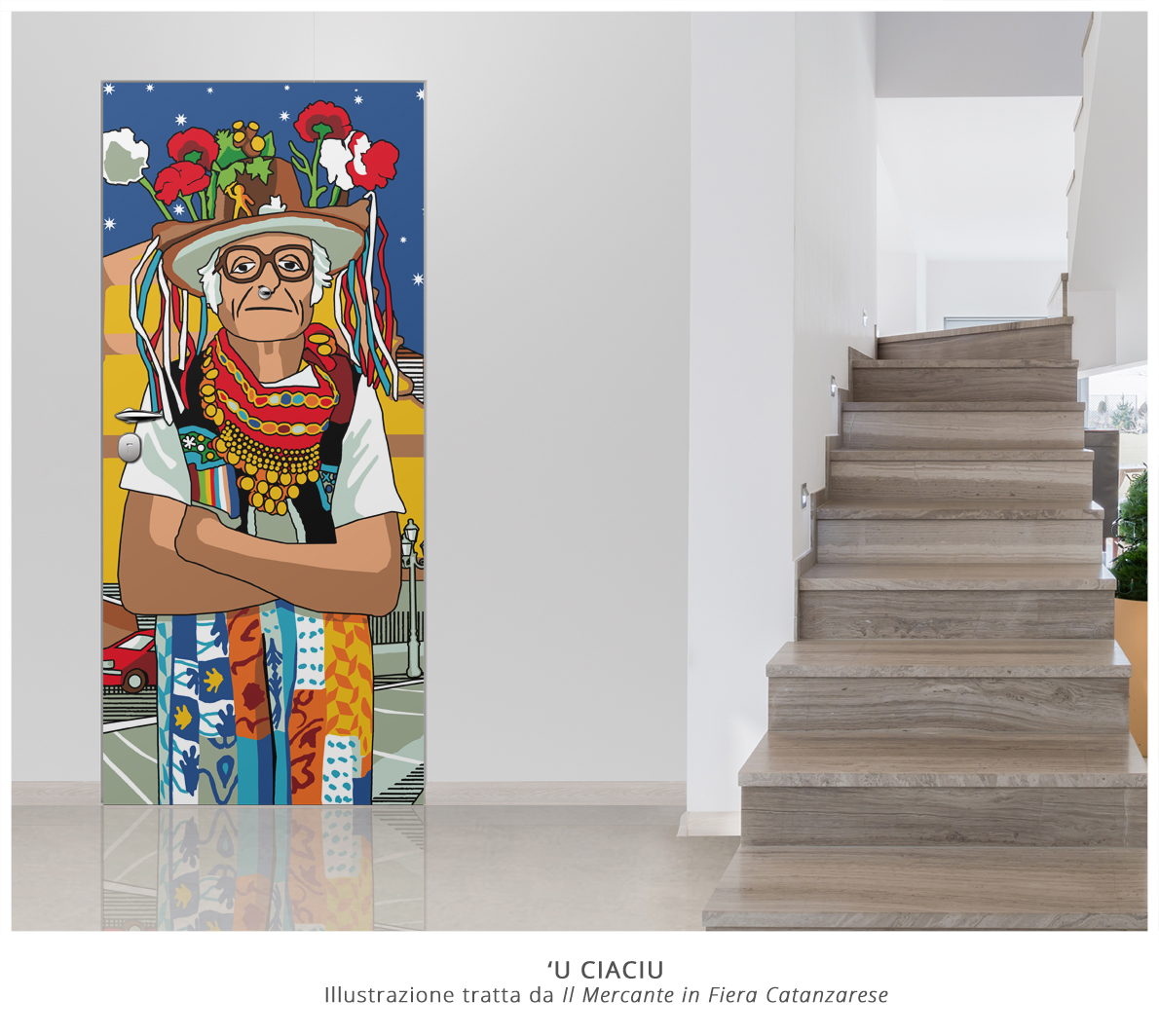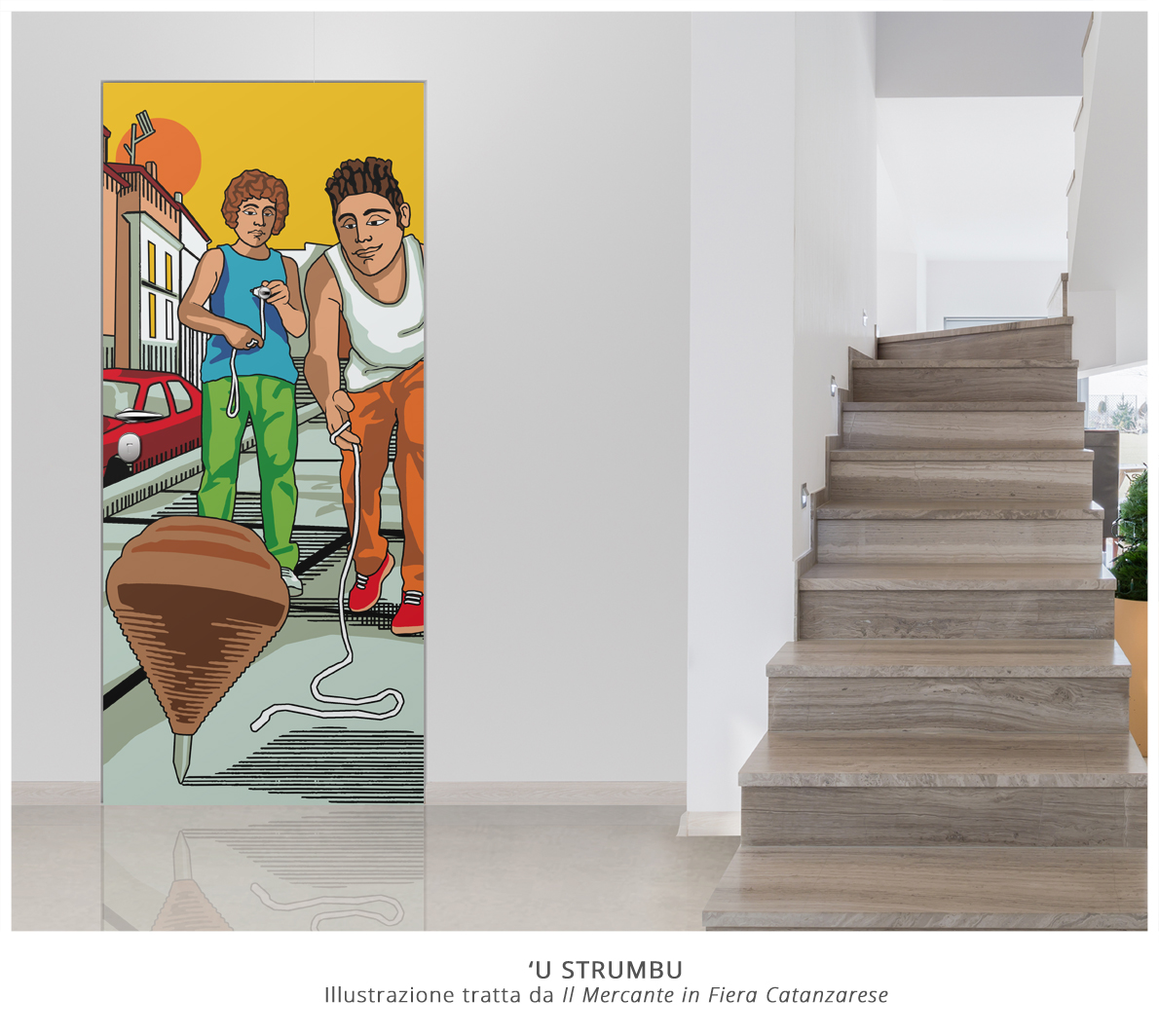 So... Mercante in Fiera Catanzarese goes beyond their borders towards any person, company, association or Public Administration that may wish to personalise the deck of playing cards with the illustrations of their own memories interpreted by the artist.
A unique and various graphical project as your own story: the narration you are longing to unfold.
Where your travel ends, Luca Viapiana begins his journey